Advertisement
Falkland Cricket Club, The Bowlers Arms, The Cottage Inn Upper Bucklebury,
Chieveley Football Club.

Chieveley Fireworks -Sunday November 5th
The Recreation Centre, Chieveley. RG20 8TE

All tickets MUST be purchased in advance
There will be no cash admittance on the night
Tickets are available from Chieveley Village Stores
or online by clicking the link below

Falkland Cricket Club
The Bowlers Arms
Enborne Street, Wash Common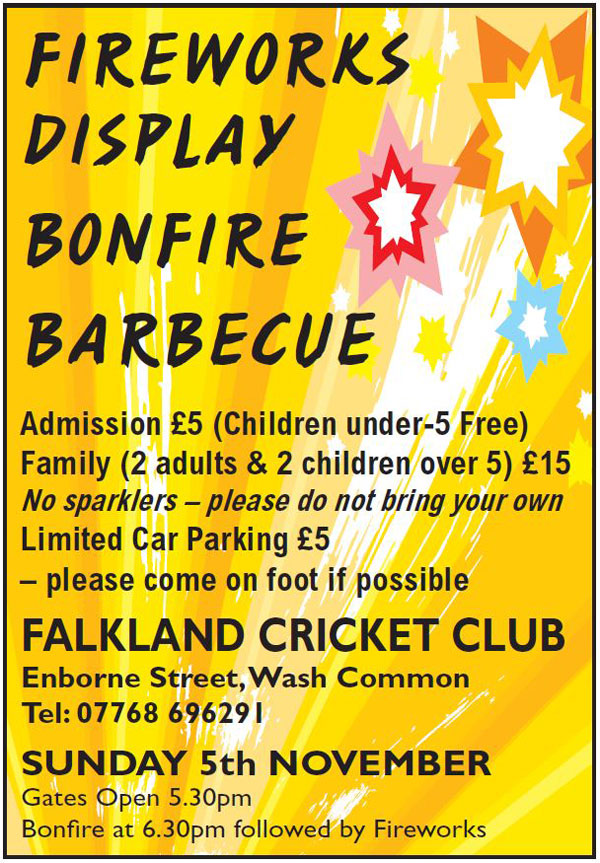 Saturday 11th November 2017
The Cottage Inn
Upper Bucklebury RG7 6QJ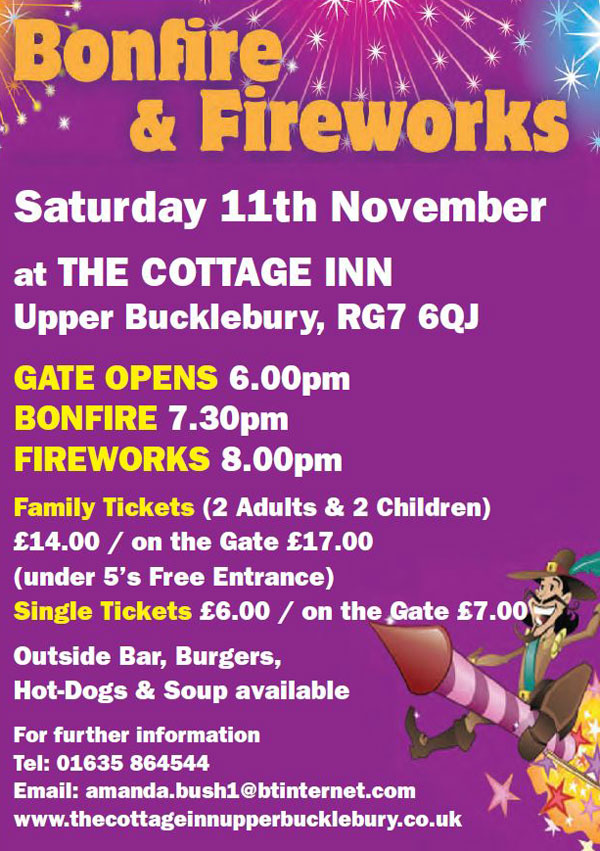 We have been careful to make sure that this list is accurate, however newbury.net cannot be held responsible for any inaccuracy. Details of events are subject to change and it is advisable to contact the organiser to confirm details of any events listed here. Telephone numbers have been included where available.